---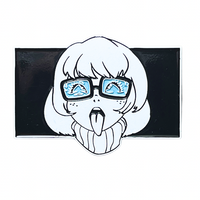 Ey yo, what's up onna v1 rerelease
Bought about 20 different pins so far, all are top notch, n ppl always ask about em.
Knew I should have snagged v1 when I first found this artists site. Been tryin to find one secondhand so I can pull the trigger onna new punk rock vest since the current one is rotting off my body.
Don't be a fool like me.
If you're thinking about picking up one of these dope pins, don't hesitate like I did. You'll be the toast of the town, or the belle of the ball with one of these bad boys adorning your lapel, or wherever else you wear it. I honestly cannot say enough good things about these pins.