---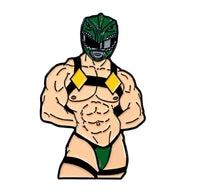 Awsome product
I came across this on FB and it was impossible to pass up on. High quality, perfect size, and shipping times were communicated thoroughly with tracking numbers.
You're fucking Rad!!!
Just got my pins today!!! Very excited to be the envy of my coworkers and they are all so fucking beautiful and perfectly designed!!! I hope the pup hood will be done in a purple soon! Thanks again I love them!!!
Power ragers!
It's awesome to see your favorite power ranger as a pin! Hahah it goes right along with my loot crate power ranger pins. I love this green power ranger!