---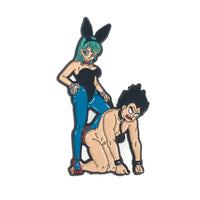 Fucking Sweet
Someone showed this pin in a group on Facebook and I had to get one of my own, it's super cute
Amazing
I am in love with these pins. The creativity!
REAL EYE CATCHER
What a great pin! Totally starts conversations with random people. Amazing pin from an amazing creator from an amazing site! I'll can't wait for more creations! Thanks!
Awesome pin!
I bought it as a gift and can't wait to see the recipient's reaction.